We are here to help
Forget about the traditional marketing agency approach. Those days are over.
At GrowForce, we focus on knowledge transfer and making ourselves redundant.
We want to give you and your team the experience that at the end of every session with us, you know how and why to apply certain growth strategies and tactics.
We are here for you, no matter how tricky the challenge
David Van der Auwera
Partner - Sales & Strategic Growth Expert
David is a chaos manager. He is ready to tackle any growth challenge in any environment. You can feel his marketing wisdom from a far distance, and he can grow a miniature bonsai tree to full-grown sequoia in a few months.
Previous Experience:
Global Sales Director Materialise
CEO Groupon Belgium
Founder The House Of Sales
Nicholas D'hondt
Partner - B2B Growth Marketing Expert
Nicholas is a natural-born Growth hacker. At work, he is busy working on the latest growth hacking strategies and tools. He combines his background in programming with his experience as a startup founder and marketer.
Outside work, he is busy with hacking daily life things like concert tickets and happy meals.
Previous Experience:
Amaury Timmermans
Partner - B2C Growth Marketing Expert
Amaury is an entrepreneurial growth marketer. His passion for entrepreneurship and consumer goods, makes him the perfect B2C expert. Did you know that Amaury is also a professional hockey player? He is the goal keeper of Royal Herakles and is part of the national team. 
Previous Experience:
Co-founder QIQO
Account Executive P&G
Thierry D'haenens
Growth Strategist
Thierry is an all-round growth marketeer with an entrepreneurial spirit. He loves brainstorms, optimizing workflows and giving workshops.
When he's not working on his laptop he's probably playing music, out for a run or taking pictures in and around the city. Want to have a chat? Just invite him for a flat white in a coffee bar (no sugar). 
Dorien Ruymbeke
Video Marketeer and Storyteller
A digital creative with a passion for social media and video. She loves creating stories and visual content to engage others and build strong communities.
She already did projects with Humo, Tomorrowland, Het Nieuwsblad & Mobile Vikings. Do you need a video? She is your woman!
Dries Hendrickx
Sales Automation Expert
Dries is one of our finest Growth Architects. He focuses mostly on writing sales copy and optimizing & automating sales funnels.
But the optimizing doesn't stop there: he is always trying some new diet, workout routine or productivity hack to be the best version of himself.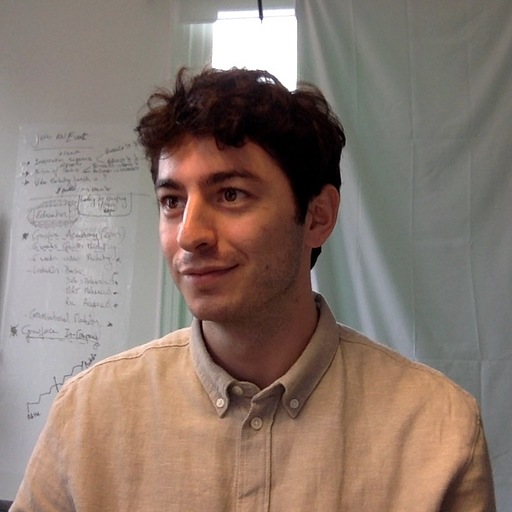 Yigit Durdag
Head of Content
Yigit is the lead inbound marketer with a twist of growth marketing mentality and tools. He's responsible for copywriting, creating content funnels and SEO strategy.
If you have a ticket to Kendrick Lamar or Travis Scott concert, he can leave his career behind. Also, he's a teahead with far too much leaf knowledge.
Kevin Verbakel
Web hero
I'm a Self-taught front-end developer with interest in modern art and modern design perspectives. My current skill set holds AngularJS, Angular, Vue, React, … and excelling in HTML5 and CSS3.
Hipster in life and keeper of a secret chocolate cake recipe.
Jona Koekelcoren
Growth Strategist
 Jona is a hands-on growth marketeer with a love for tools, content and analysis. Having gained his experience at companies such as Johnson & Johnson, BeatSwitch and Yesplan, he loves diving deep into your marketing strategy and finding efficient ways to win in execution,
Also a trained chef, when he's not in the office, he's cooking the finest meals to a soundtrack of hip hop, grime and modern jazz.
Do you have Growth related questions or just want to say hello?