Ok guys, I'm going to be honest with you. 90% percent of the content on the internet about LinkedIn lead generation is COPYCAT.
Same tips over and over again, no depth, all in theory. And I'm sick of it.
So what you'll see are real-life examples with actual results from a growth marketing company. We'll share our strategy (100% transparency) and guide you to get your first qualified leads.
Maybe, you're asking if these strategies can generate leads for your business? Yes, they can.
Because we generated over 700 quality LinkedIn leads with the same approach. Not just for once, but again and again with different clients.
You might have seen the video of this article on LinkedIn and commented under the post. So you're the proof of every step we took.
We'll try not to skip any detail, keep it concise and as fun as possible. Be sure to digest and implement each step.
Ok, let's roll.
How we generated 700+ leads on LinkedIn with zero budget
Some people try to create lead magnets and start posting on LinkedIn. The outcome is often somewhere between 1-5 likes and 2 comments (from colleagues), it's heartbreaking.
We wrote an eBook and posted in on LinkedIn like everyone else. As you can see in the picture below, it ended up with more than 18.5K views and 400+ comments.
It's not because everybody was waiting for our eBook, we worked for it.
So what did we do differently from the first guy?
That last post you see above on LinkedIn was the only visible step among the hundreds of ninja steps we took. 
Now we'll show you how we built up that momentum and ended up with more than 700 leads.
Here is a reverse-engineered schema of our LinkedIn lead generation campaign. Take a look at it, then we'll break it down, step by step.
Optimize your LinkedIn Profile

Send automated personalized messages and connection requests to your target audience. Get ready to generate leads.

Create a valuable lead magnet for your target audience

Find or create a LinkedIn Pod.

Post your lead magnet with a twist and respect the LinkedIn algorithm.

Scrape your hot hot hot quality leads

Send them your eBook and add them to your nurture flow
(Optional) Celebrate your first LinkedIn lead generation victory with your marketing team. We like celebrations.
1.Optimize your LinkedIn Profile for LinkedIn Lead Generation
 Look, I don't want to bore you with statistics. LinkedIn is the only platform to share your business content and generate B2B leads for your business.
Your profile is your landing page and you're getting hundreds of profile visits monthly. It's crucial to give a good first impression to your potential leads.
We'll not go in-depth on that subject, because we already covered it. You can read the comprehensive guide and optimize your profile from here.
2. Find your target business audience on LinkedIn Sales Navigator
 You don't have to have LinkedIn Sales Navigator, the normal search is ok too. But it's just ok. If you can invest a little, you'll get the most from your hard work.
What are the other options?
If you haven't activated your LinkedIn premium trial, you're lucky. You can activate and start experimenting with what we're about to show you. For free. (Note: Activate LinkedIn premium for sales)


You'll pay $60 per month. In return, you'll build a network of quality prospects and potential buyers. You'll be ready for lead generation on LinkedIn.

The last option is the regular search of LinkedIn, which has weaker features compare to its big bro.
We'll proceed only with LinkedIn Sales Navigator. But the method you'll follow is the same as the normal search. If you already know-how, you can skip to the next step.
As you see, the filters are way more detailed compared to the standard search.
This is the modern, smart and quick version of the yellow pages. You can find almost any business contact in your business. Easy and too powerful.
Filters are pretty self-explanatory and you can go very smart with them.
Try to spot more of your target audience or decision-makers until you're comfortable. Then copy and paste the page URL to a text editor. We'll use those search results later.
If you want to get the most out of LinkedIn Sales Navigator, read this one.
Onwards to the more exciting and advanced stuff.
3.Automate connections and expand your network with Phantom Buster
Here's where the magic happens. If you haven't used a similar automation tool before, this will blow your mind. Your perspective about LinkedIn lead generation is about to change forever.
The tool you're going to use is Phantom Buster and it's free for 15 days. 
We'll have a two-step LinkedIn lead gen journey with Phantom Buster now.
Step 1 – Link hunt
Right after you sign up, go and find the LinkedIn Sales Navigator Search Export phantom. Make sure you're logged in with your LinkedIn.
Press get the cookie from LinkedIn.

Copy and paste the search results URL from LinkedIn Sales Navigator. (The one you pasted to a text editor)  

Launch it and say abracadabra out loud at the office. Don't mind the people staring at you.

Download the CSV when the session finishes.
Step 2 – The key to generate leads from LinkedIn
This is the base of your campaign. People liked and commented on our eBook post because we've connected with the right audience. We knew what they were looking for.
So this step is all about adding your new friends to the LinkedIn network. Of course, with a warm personal message. And the best part is, you can do all this stuff in autopilot. Let's do it.
Now open the CSV file from the first step on your Google Drive (spreadsheet file). Then share it with anyone who has the link can view. 
It's time to socialize with the LinkedIn network booster phantom.
Paste your spreadsheet link in the URL field and Include a custom message to send with your connection request.
You can tailor your message with many variables here. By using #firstName#, #fullName#, #company#, #jobTitle#, and #school#.
Message tip: Don't try to sell anything. Remember, you can be totally honest with your intention and write, "I want to expand my LinkedIn connections."
Define how many times you want to repeat the automation.
I do 2 times per working hour since I know that I'll never send more than 10 invites per 3 hours with this automation.
Phantombuster automation recommendations:
For standard LinkedIn accounts: 10 accounts per launch * 8 launches per day.
For premium LinkedIn accounts: 10 accounts per launch * 15 launches per day.
Start the phantom and let the magic happen. You can go get groceries or on a date while your profile is getting ready for LinkedIn lead generation.
4.Create a valuable lead magnet that your business craves for
You probably have some good ideas about the type of lead magnet you're going to offer. But please do a little market research before you go into production.
Check if your intuitions are valid before you start.
Spend some time on Reddit, Quora or forums where your audience is lurking. See if people approve your idea with their questions.
You'll never know. With a little research, you might end up targeting a hotter topic.
Here are some tips for your lead magnet:
Fill a gap in your business: People are bored of copycat content. Come up with a unique idea and approach it from a different angle. People are thirsty for new angles.
Focus on your strengths: If you're not good in long-form text, then don't write an eBook or keep it short. Or hire an eBook ghost-writer on Fiverr.
Quick Win: People love quick solutions. Give them something applicable right away, show them mouthwatering results. Like this one. (I believe you can win with this guide)
There are so many options, but most Lead Magnets fall under these categories:
Guide/report

Cheatsheet/Spread Sheet

Toolkit/resource list

eBook

Video training

Free trial

Printable

Swipe file

Quiz/survey form

Assessment/test form

Sales material
The title of your book might be the most important thing. Hear out David Ogilvy:
"80 cents of your dollar should be spent on writing headlines".
So make sure to come up with something compelling, interesting or triggering. Here, these are our brainchild.
Lead Generation: A guide to plant money trees
Video Marketing: A book that nobody's going to read in 2021
Ok, now let's talk about something you don't know.
We can implement the LinkedIn Lead Booster to your company
Get hundreds of quality leads on LinkedIn in one-week with proven lead generation blueprint. Get results and grow your business in short 5-days.
5. Find or create a LinkedIn Engagement Pod.
Let's demystify that LinkedIn Pod first:
You can think of it as a private group of LinkedIn users. But they're focused on one thing: engaging and sharing other people's content.
So when you're a member of LinkedIn pods, you'll be able to share your post with others. Then you'll have instant engagement from everyone else in the pod.
How can it help you with lead generation on LinkedIn?
It could be the secret strategy to go viral on LinkedIn. Here is why:
If your post has a high interaction in the first 30-60 minutes, LinkedIn bots mark it as "potentially good" content. Then LinkedIn starts to show your content in the other connections' feed.
If everything goes well, at the last stage, humans enter the process. They'll determine whether your post is something spammy or truly good content. Then you're flying.
Back to pods. You can find pods online or you can create one within your company. Or maybe with your new connections on LinkedIn 😉
This blog post by lempod can help you to find a manual or automatic LinkedIn Pods. You can find amazing (free and paid) engagement pods by following the link.
You get the idea and now you know how important this strategy for LinkedIn lead gen is.
This is our GrowForce Engagement Pod. We have 52 super active alumni of our growth marketing academy. (Sorry, it's only for alumni)
Onwards, to the main event.
6. Post your lead magnet with a twist
This is the day you reap the fruits of your hard work. We'll show you how we've done it and give you some tips to make sure you get your first quality leads.
The content strategy
After we wrote our eBook about lead generation, we thought about this question for a while, "How can we get the most out of this content?"
Most people in the marketing business build a landing page then invite people to fill the lead gen forms. We decided not to launch our campaign like everyone else.
How about a LinkedIn audition first? What if you can create exclusivity for your connections by saying:
Hey LinkedIn connections,

We just finished our eBook about lead generation and this is the audition.

You'll be the first reader.

And we'll publish it after your valuable feedbacks.
People love to be first or special. Remember the iPhone all-nighters that waited in the endless lines?
Or people who were dying for the limited collection of Adidas Yeezy's? It's instantly more valuable when it's exclusive.
Plus, with this strategy, you'll also have an opportunity to interact with your connections. When they're interested in your solution.
Lead generation LinkedIn = video content
Please don't freak out because of the word "video." Creating video content is much easier than you think and the ROI of the video is incredible on LinkedIn.
There are many reasons why and we wrote a book which covers it all. But briefly:
It reflects emotions

It'll bring you closer to the targeted audience.

It'll make your brand humane. People will see your face instead of a lifeless company logo.

LinkedIn loves video. Ultimately, it's a business content platform now.

It builds trust
I know what some of you are thinking. Look, you don't have to be an actor or actress, plus, you have countless of takes for a 30-second video. 
Convince yourself or one of your colleagues.
NO OBJECTION. YOU NEED THOSE LEADS.
You can see our video below. We shot it with iPhone 7 and a tripod, nothing else. You don't need a Hollywood setup to speak about an eBook to your leads on LinkedIn.
The little twist that opens the gates for LinkedIn lead generation
Just leave a comment below and I'll send it to you. This is the catch. There are no landing pages for our eBook and we didn't attach it anywhere.
You'll see, these comments will make you visible to a lots of people. Then LinkedIn agents will see the engagement, then it'll give you a nitro boost.
Earlier I said, " People liked and commented on our eBook post because we've connected with the right audience, but I want to add, "and we told them to comment."
You see, there are lots of small details in this LinkedIn lead generation playbook. But even the tiny call to actions are essential.
Now all you need to do is send the eBook to hundreds of commentators. But wait, there are too many of them, and you need their emails. Then let's get you those emails.
7. Scrape your hot hot hot quality leads.
You're about to do something naughty. You'll tell your connections something like this:
But before that, we need to scrape each LinkedIn profile in the comment section.
For that, we're going to use a tool called DataMiner. It's free and easy to use, once somebody shows you how.
And Nicholas is going to show you how:
Nicholas: Data Miner Demo
Note: Dataminer sometimes doesn't work on LinkedIn pages.

We don't know the reason but the solution is to create a new user in your Google Chrome.
After you scrape the comments, take that CSV and paste it in a Google Spreadsheet on your drive.
Then we'll send them automated LinkedIn messages. I think you're already familiar with Phantom Buster, so this time we'll use the baby below.
You can apply all the rules that we used for LinkedIn Network Booster before.
After this step, there is a bit of a dull process that's waiting for your VA(virtual assistant) or intern. You need to add emails manually from your inbox to your spreadsheet.
But see it as a victory lap. You got this. You growth hacked your way with numerous tools and strategies. Nobody in the digital marketing business will dare to question your skills.
8. Send them your eBook and add them to your nurture flow
It's time to send the eBook to your hot leads. It's essential to send it right away. And nurture them while they're thinking about you.
Don't garnish your first email with your other services or call to actions. Just send them a friendly email, like you are friends on LinkedIn (yes, you are).
You can see the email we've sent below:
The tool we used above is Autopilot. You can connect it with almost any CRM, personalize, structure and track your email campaigns.
It's relatively easy to learn and use it. The end schema of an email campaign in Autopilot looks like this:
After you sent the eBook, you should also have an email nurture flow. Ideally, your leads will read the eBook in max one week, then you need to remind them about your company.
How will you follow up, what is your end goal?
There you'll send a bunch of follow-up emails to your leads about your services. And hopefully, you'll become partners.
You'll get results 100%
I hope you found that playbook refreshing in the ocean of "10 best LinkedIn lead generation tips" copycat content.
There are no hidden tricks or secrets, we showed you every detail. The whole process with images, video demos and real results.
We follow the same steps with our customers and generate hundreds of leads every time. So, don't hesitate to invest your time in it. If you have any questions about the process, you can always call and fire them.
But in case your marketing team is busy or lack of the time needed to go over these steps, we have a solution for you. It will save you lots of time and boost your growth in a week.
Lead Booster
Lead Booster is a lead generation product that could bring you hundreds of leads in 5 days.
Here are the steps we'll take together.
Monday: Getting to know your company
It's a one-day deep dive to understand your company. We'll analyze your data, structure, target audience and implement the tools.
Tuesday: Pitching the ideas
We'll discuss the skeleton of your project. We'll choose a data-backed lead magnet together and lock it.
Wednesday: Execution day 1
You'll get the skeleton of the campaign(lead magnet) with the table of contents.
Thursday: Execution day 2 + Creating Marketing Materials
Production of all the content material with a landing page.
Friday: Distribution day
We'll set up your campaigns on LinkedIn and Facebook. After you get hundreds of leads, you'll get all the generated material from GrowForce.
Keep in mind what you see above is a glimpse of the plan.
We provide so much more in 5 days. If you want to know about the steps, you can schedule a call with one of our growth consultants.
If you want to grow big in a week, you can visit the link below to start right away.
We put a lot of effort into this blog post. So, please share the post if you found it valuable! It helps a lot.
We can Implement the LinkedIn Lead Booster to your company
Get hundreds of quality leads on LinkedIn in one-week with proven lead generation blueprint. Get results and grow your business in 5-days.
LATEST EDIT: Check this folks, we used the same strategy with this blog post.
Here are the results.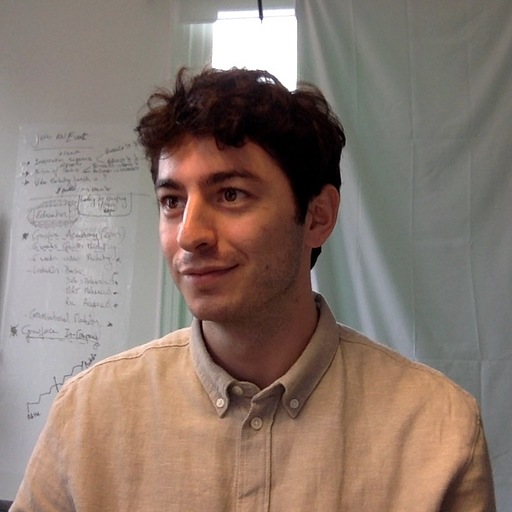 Yigit
Head of Content
Hey, I'm the face behind the words. I'm here to make sure you enjoy every bit of content you read.